Ryan Owen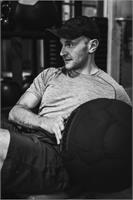 Ryan is a Certified Strength and Conditioning Specialist (CSCS), holding a bachelors degree in Exercise Science from the University of Georgia. Ryan has also completed his NSCA-Certified Personal Trainers (NSCA-CPT) and USA Weightlifting Club Coach (USAW-CC) certifications.
Ryan is sought after for his expertise in both performance enhancement and injury resistance. He has helped athletes surpass pervious performance bests following a multitude of common athletic injuries, including low back pain, shoulder labral tears, knee ligament tears, ankle sprains, and hamstring pulls to name a few.
Ryan Owen is currently not instructing any classes.